The Company Industries Environmental report
Foreword
For the year 2015
The present Environment Declaration has been prepared by YOUNG IL VIET NAM CO., LTD. This year The Company has improved it commitment to improving the environmental impact of leather production on the tannery site in Tay Ninh - Vietnam. In YEAR The Company commissioned BLC Leather Technology Centre to conduct a review of the Vietnam plant and suggest improvements. Young IL Vietnam achieved a SILVER Award under LWG Protocol issue 5.2.3.
With this report we intend to respond to their right to know about our company's social and environmental performance. The present report complies with the government requirements, as below:
Indicators of environmental commitment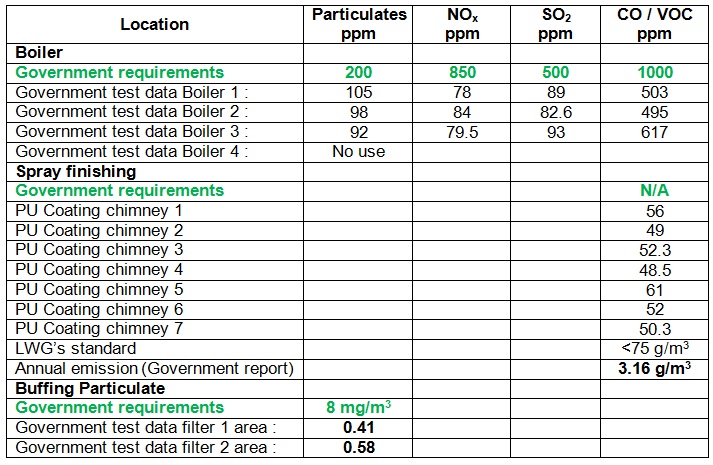 It will give you an insight into our activities, into our environmental indicators, into our results.
Solvent Usage
The current emission scoring system in the LWG protocol is no score for 75 gm/m2 with increasing score for decreasing usage.
Environmental Objective & Targets
It is important for YOUNG IL VIET NAM CO., LTD to set obejective and target each year for environmental improvement, below is our current data and our target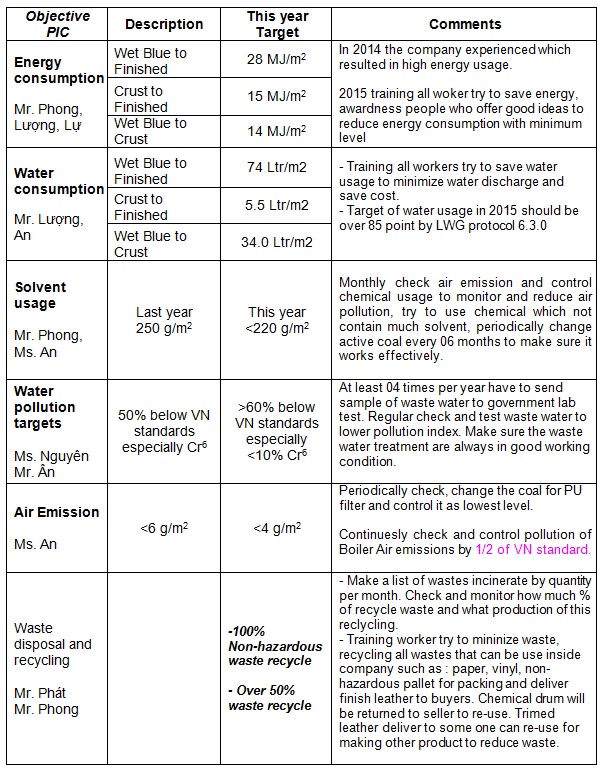 Key Conclusions
This Environmental Declaration summarises our Company's responsible approach to our environmental performance. We focus all our best efforts on a process of continual improvement because we understand that a Company in our sector needs to be able to respond not only to the demands of our customers, but also to government requairement. We believe that environmental responsibility and profitable business are mutually beneficial.
We are grateful for your support and for all comments and recommendations that could help us in achieving our objective for sustainable environtment.
Please contact us by clicking this link Contact Us
---